Italian manager Carlo Ancelotti, manager of Real Madrid, and his counterpart Marcelino Garcia Toral, manager of Athletic Bilbao, were keen to take commemorative photos with the Supercopa de Espana ahead of their expected clash in the final tomorrow.
Match date Real Madrid-Athletic Bilbao

The match between Real Madrid and Athletic Bilbao will take place tomorrow Sunday at 8:30 p.m. at the "King Fahd International Stadium" in the Saudi capital, Riyadh, in the last match of the current edition of the Spanish Super Cup, and the match is set to air on Saudi sports channel SSC5 HD.
Ancelotti said, in his statements at the match's introductory press conference, "We know very well that facing Bilbao will be difficult, which is expected because we will face a good team and all the matches against this team are complicated. "
The Real Madrid coach added: "We won't go with the same plan to face Barcelona because Bilbao has other characteristics, has strong elements in certain positions and has a different style."
Real Madrid qualified for the Spanish Super Cup final by beating Barcelona by three goals to two, while Bilbao qualified at the expense of Atletico Madrid by winning two goals to one.
Real against Athletic Bilbao

And Ancelotti to continue: "I no longer thought I would reach the final with Real Madrid, I'm happy to live this period which excites me a lot."
And he added about Carvajal's infection with the Corona virus, "We are used to these things because they can happen at any time, they happen in stadiums, in the family and at work, and we We are sorry for Carvajal, but he is physically very well and we hope he comes back soon."
He went on about Bilbao manager Marcelino, saying: "A close friend of course, but we haven't spent much time together lately, he's a special person and Bilbao have been playing well. under him."
Ancelotti continued: "I don't mind playing in Saudi Arabia, because there were a lot of Madrid and Barcelona fans. We know its importance for the federation and the clubs of the lower categories.
Ancelotti concluded: "The team recovered well, we trained. I think we have no problem with the physical problem. We have doubts about Alaba and Asensio. We will do the training in the post- noon The plan? I don't know if the plan is to win the game.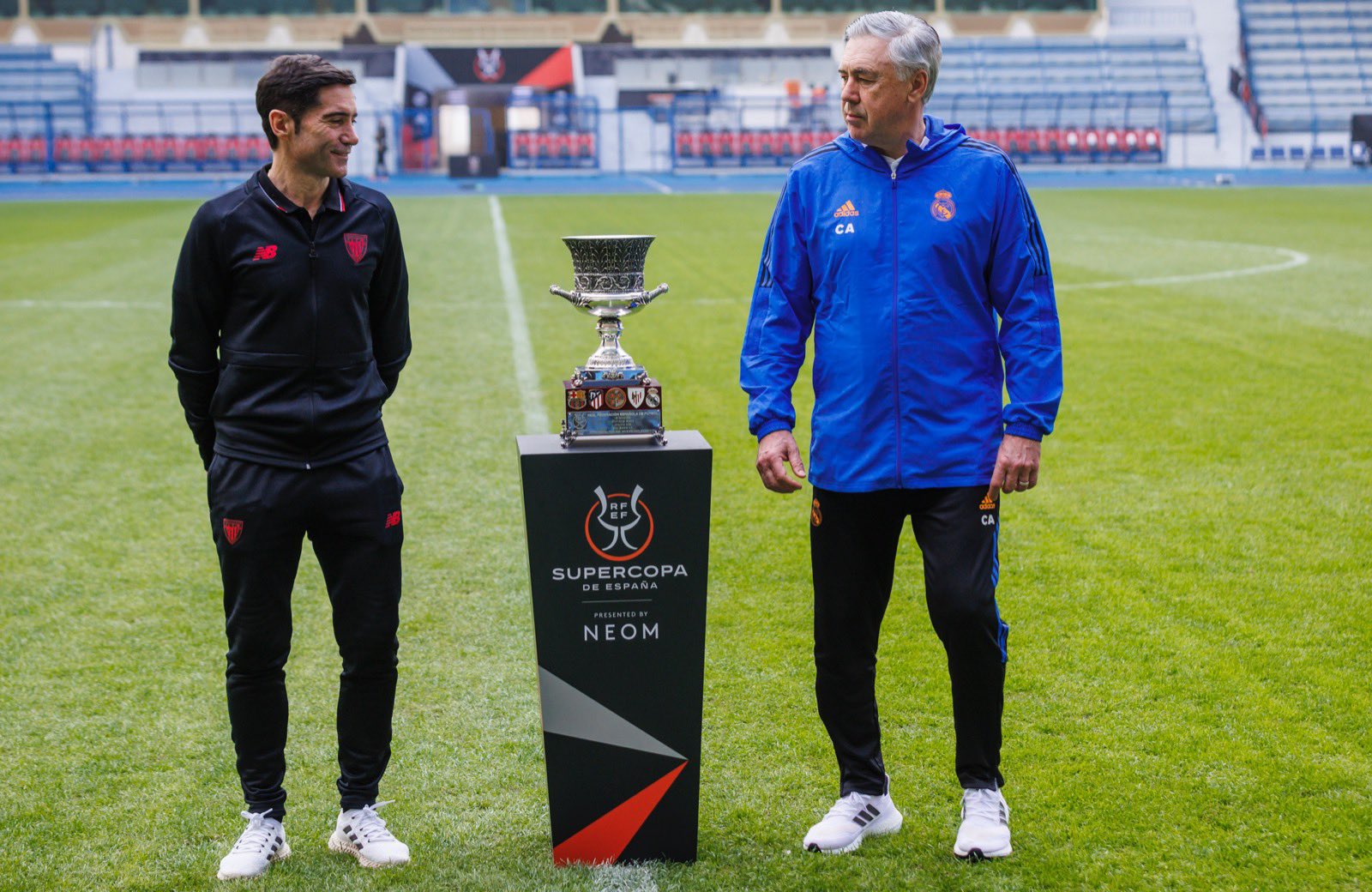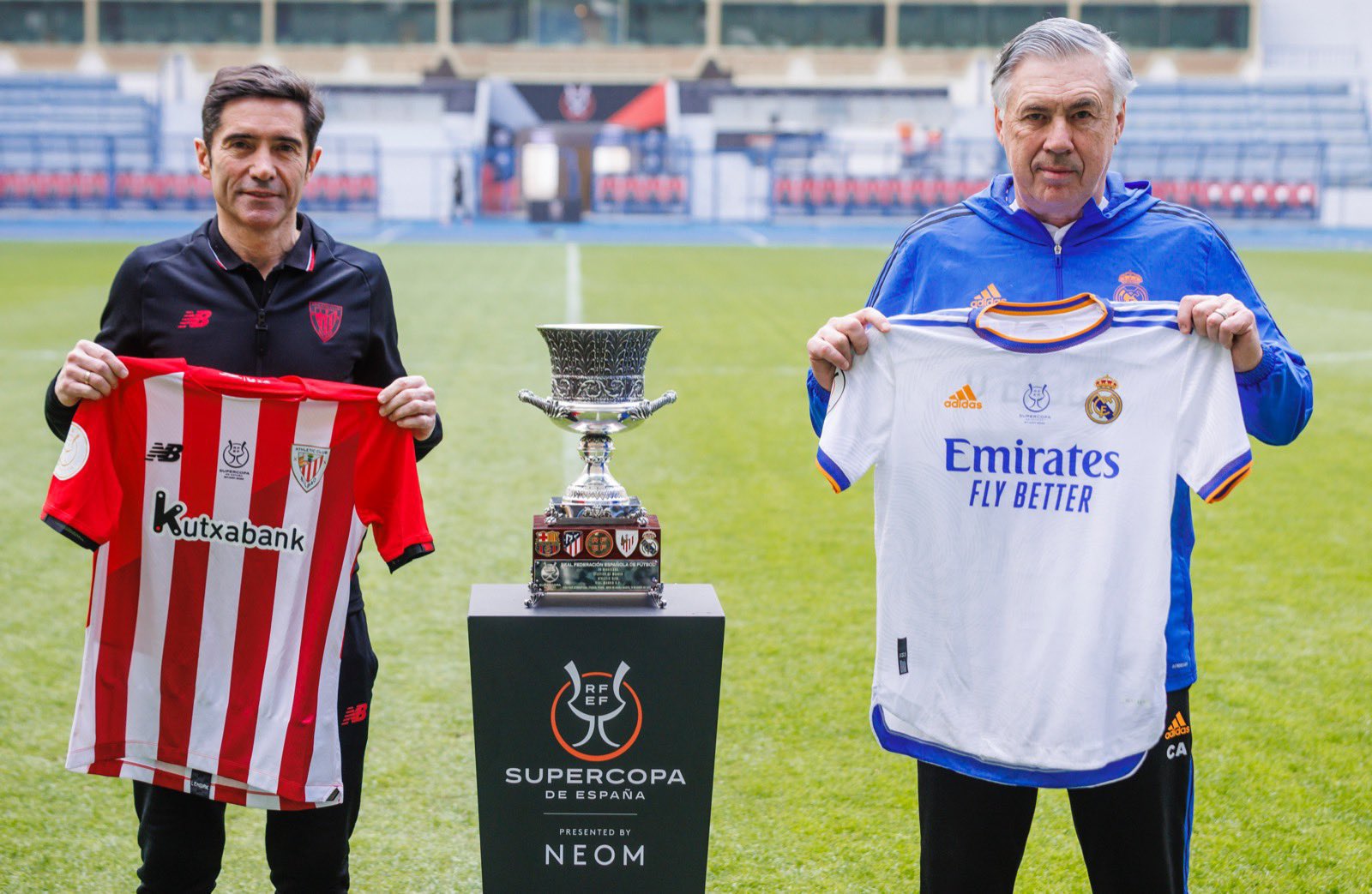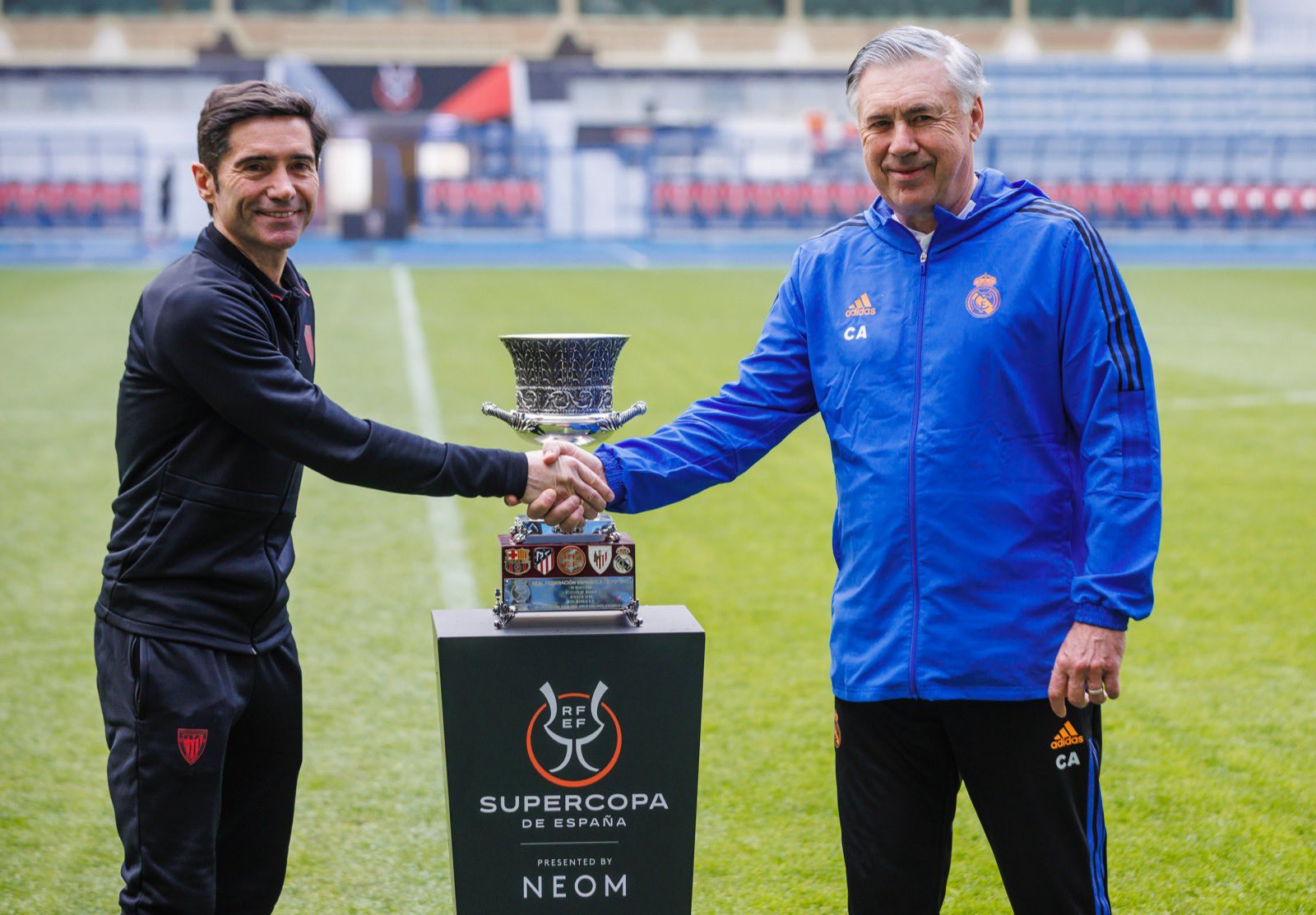 .